Join us for "Fightertown" San Diego, Great People, and WWII and Antique Airplanes.
Specials guests

2009 Legends of Aviation Inductee Chuck "Odin" Hall and his beautiful P-51D "Six Shooter"!

David Huber and his Roush P-51A Mustang car!
Special Guests
Warrior Foundation Car Show Committee
Featuring Classic & Show Mustangs
Special Musical Guests will be
Chet & the Committee
San Diego's favorite Swingin' Good Time Blues an Rockin' Boogie Band. Ten years live experience, three CDs and four SDMA Nominations here now, All Pro Gear and we are ready to Party with you tonight. . . baby!
North American P-51D Mustang "Six Shooter"
The P51 Mustang, Six Shooter, is owned and operated by Chuck Hall and was part of the USAF Heritage Flight Team for 10 Years and continues to be seen in air shows around the country. Along with Six Shooter, Chuck Hall Aviation is home to many other warbirds — P51, AT-6, TBM Avenger, and T-33.
Roush P-51A Mustang
2008 Roush P-51A Mustang. This car is #62 out of 151 made. This is a tribute car to the WW2 Warplane P51 which also tributes the 357th fighter group with the red and yellow checkered nose and emblems. Super Charged 4.6 -510 H.P. /510 LB-It, All Forged components. Added air brushed painted graphic on Radiator cover of Bud Andersons "Old Crow" P51 War plane, Engine added chrome powder coated valve covers, and drab green colors and vertical doors.
For Inquiries, please call David (760)415-1052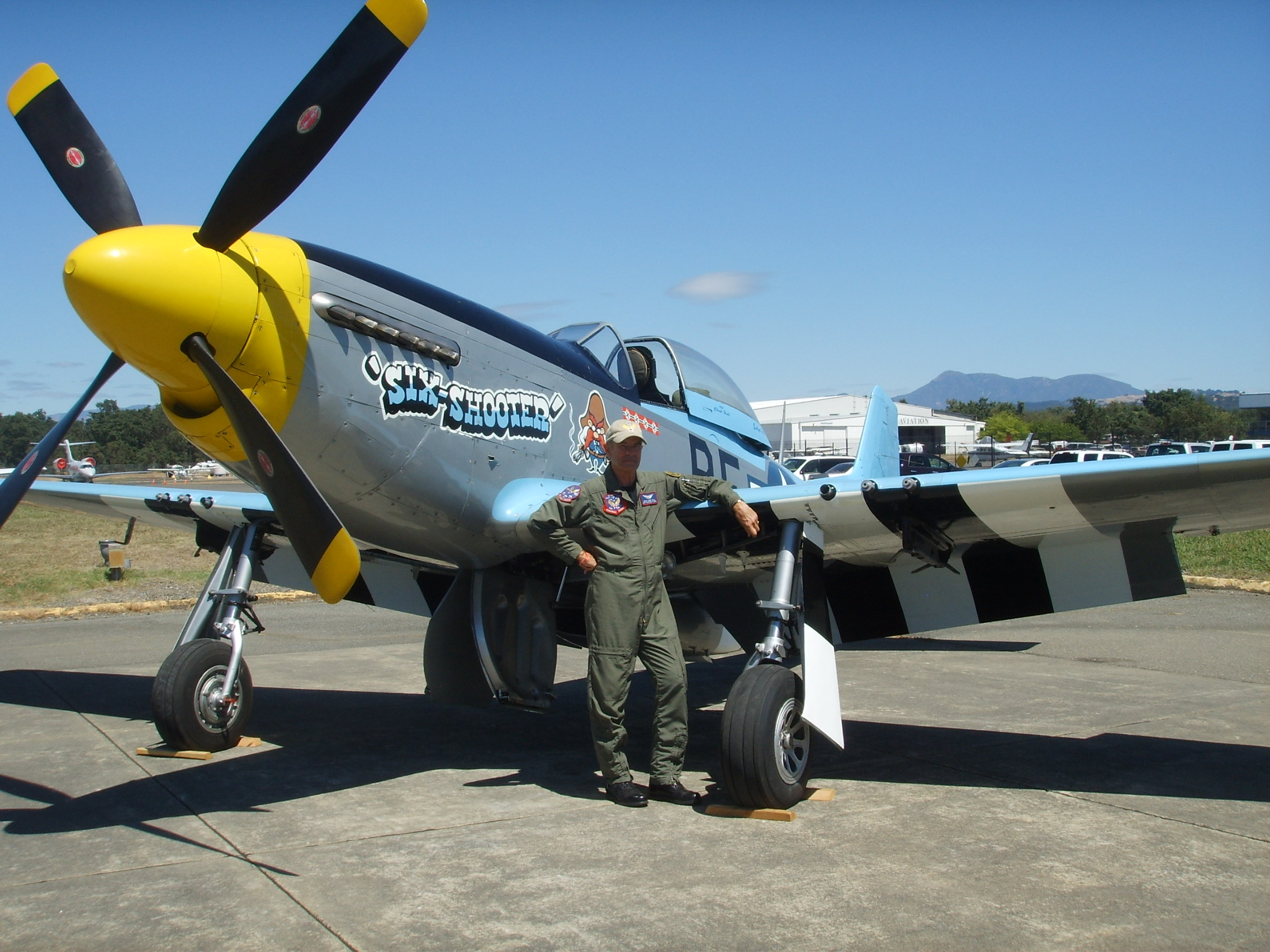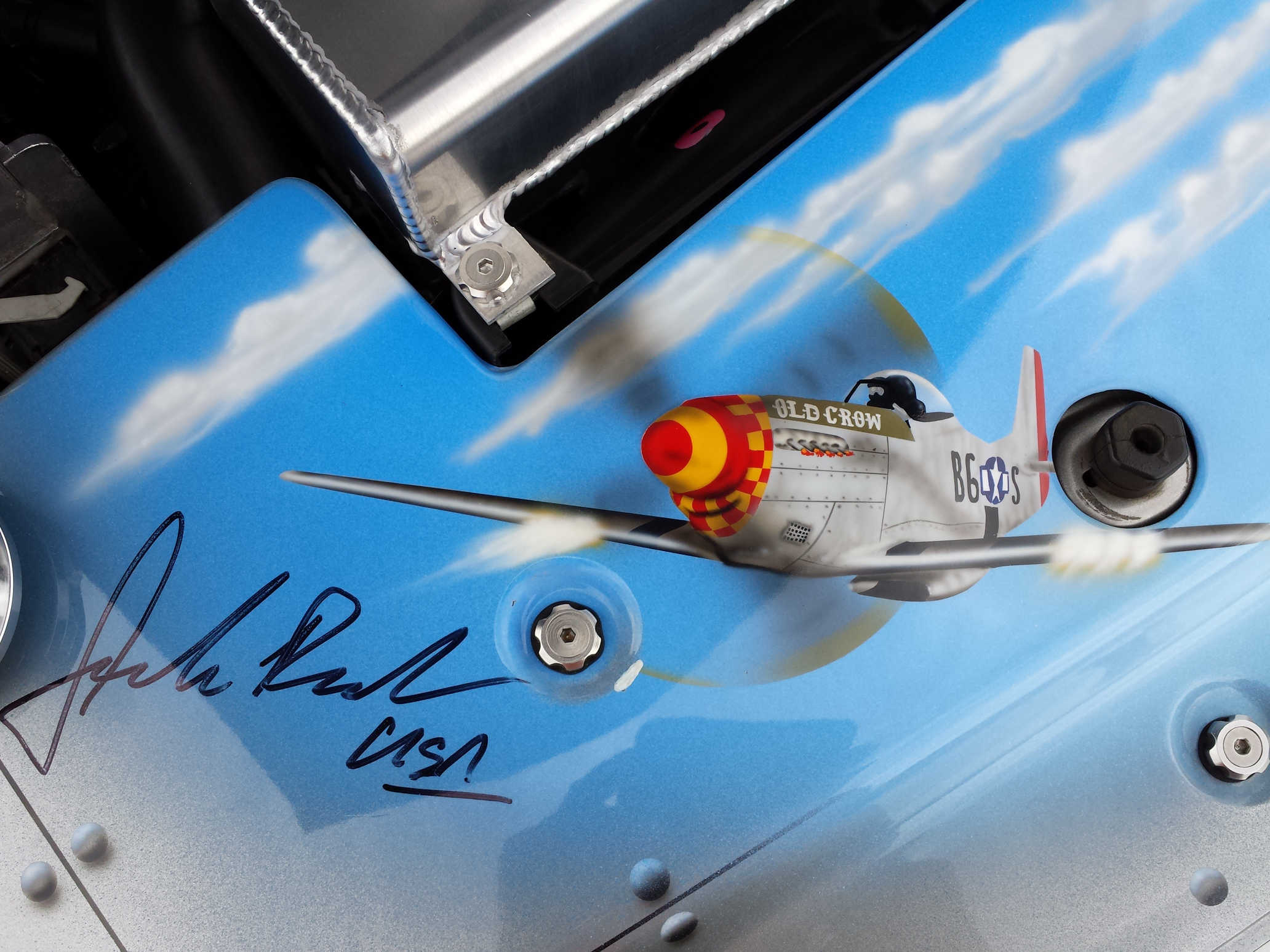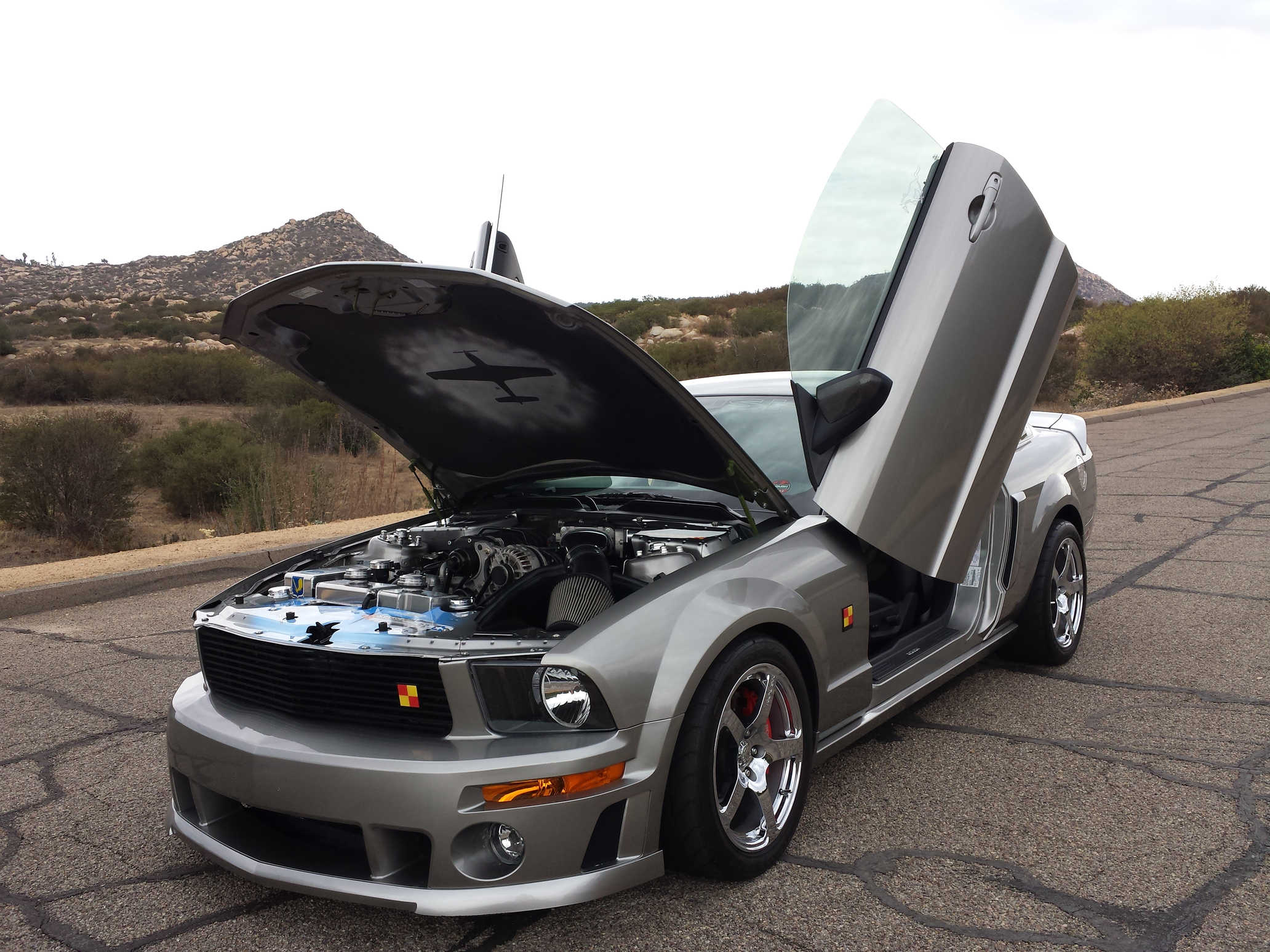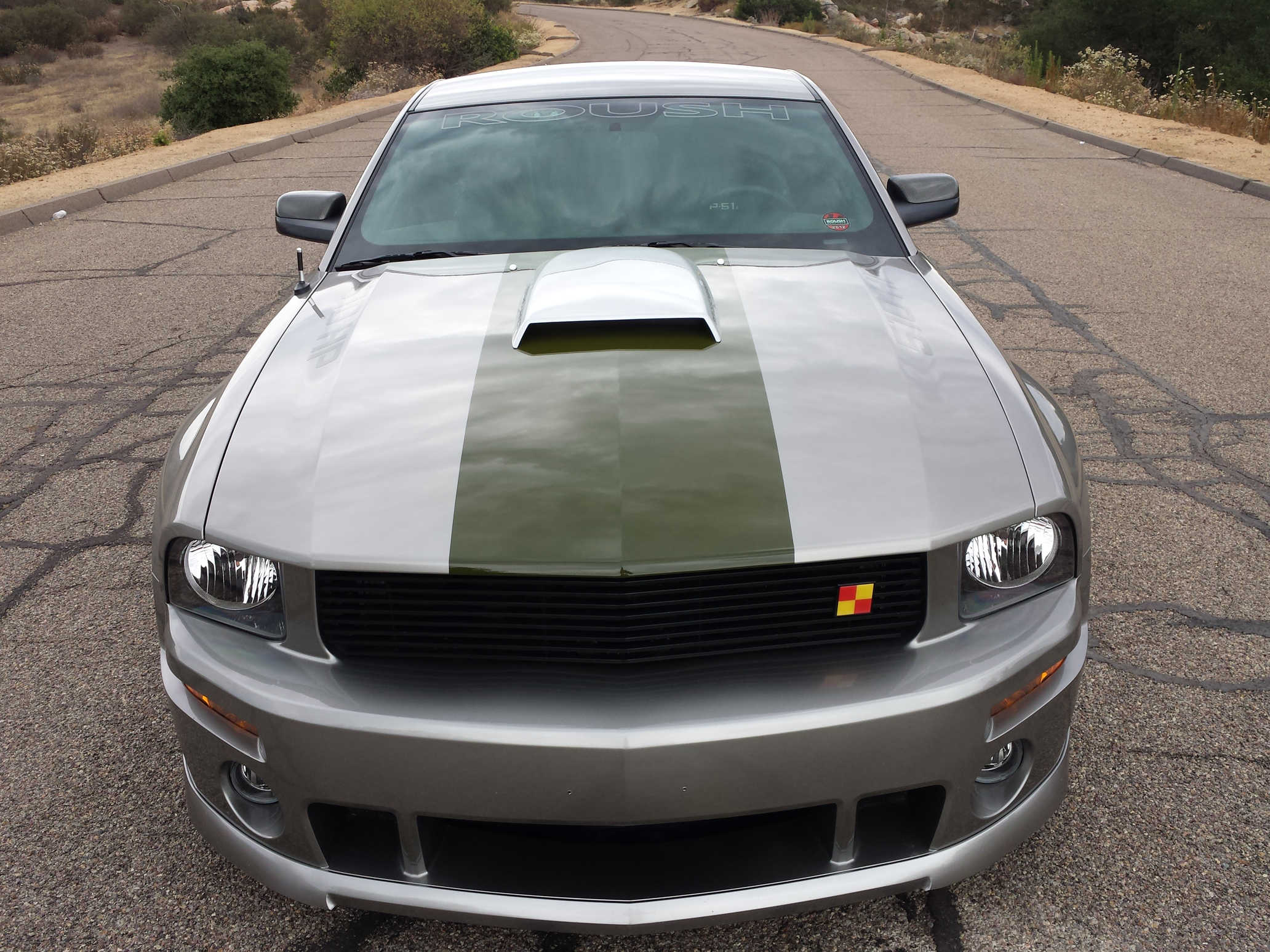 Six Shooter Cockpit Introduction: Join our mailing list below.
$25 donation is required
Limit 10
$40 discount on B-17 Tickets for AG1 members. Including free membership with the liberty Foundation. Click HERE.