Air Group One and the Gillespie Field Cafe present
Join us as the Gillespie Field Cafe comes alive with sounds of Live Music, Good Food, Great People, Hot Rod Cars, and WWII and Antique Airplanes.
WAI SD is setting up a booth this Friday at Fly Days to promote Girls in Aviation Day. Please come support us and stop by the booth. Wear your GiAD or WAI shirt 👚
Special Guest Aircraft
Extra 300, T-6, Stearmans and more!
Pre-Order a warbird ride in an SNJ/T-6 for that special someone. Special event rides as low as $125.
Special Musical Guest
Sue Palmer Trio
The Sue Palmer Trio will make their premier appearance at Gillespie Field on August 4th, 4:30-8pm. Sue will be showcasing her award winning boogie woogie chops on piano, with vocalist Deejha Marie, and Pete Harrison on bass. The renowned Queen of Boogie Woogie has wowed audiences all over the world with her special brand of pizazz, including recent Boogie shows in Tucson, The Netherlands, Russia, and San Diego's own Gator By the Bay Festival-where she sat in with the great Marcia Ball. Dancers WATCHOUT!!!!

Sue Palmer website
Sue Palmer Facebook
Special Car Guests
40's & 50's Hot Rods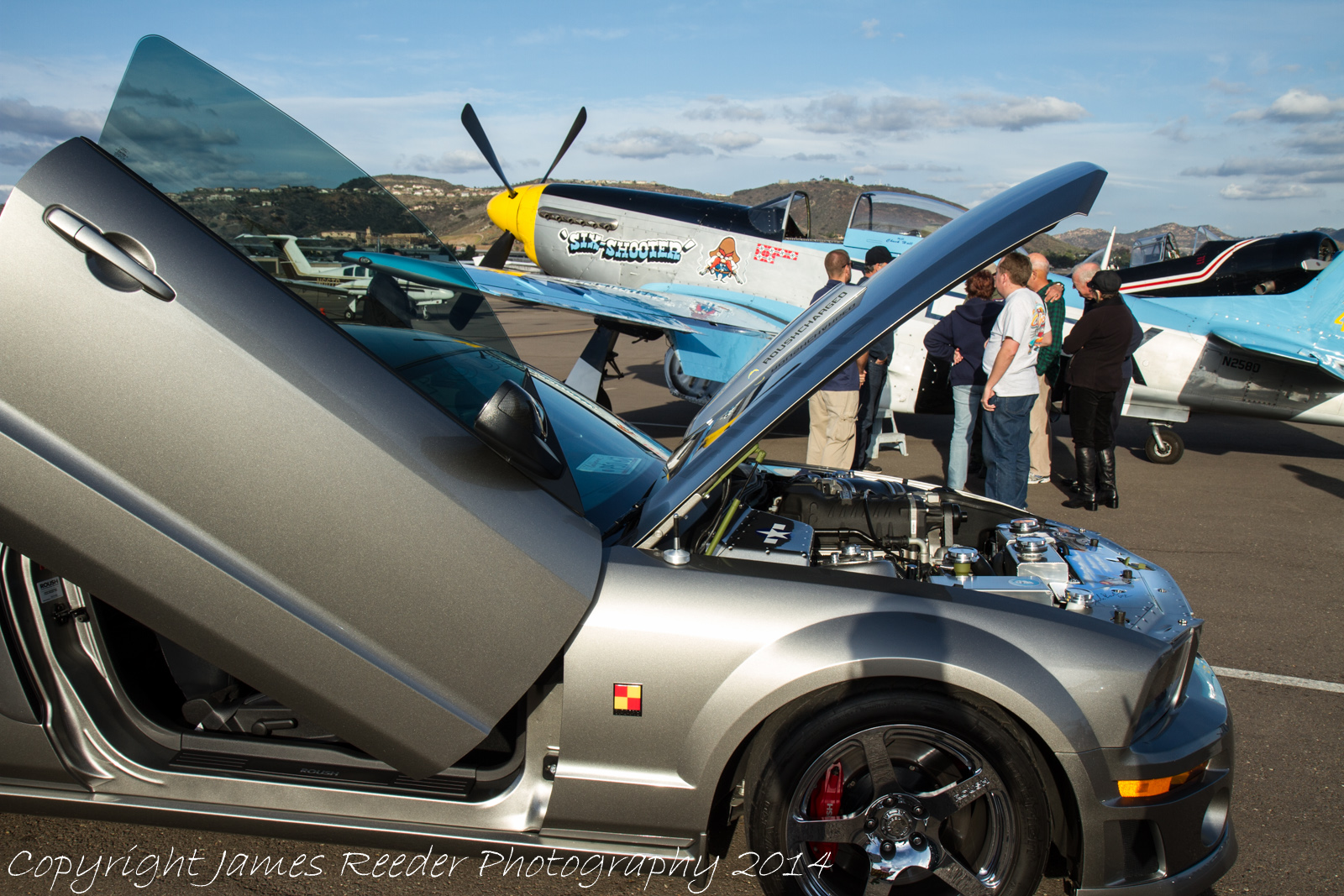 Want to display your vintage or unique aircraft at FlyDay?
Are you a Pin-up Model & want to participate?
Contact Christopher
T: 619-871-8061
Email Christopher