How would you like to fly the quintessential World War II Warbird down the beautiful San Diego coast?
Give the gift of flight to a loved one. Air Group One's beautiful SNJ-5 is available for Warbird Rides to thrill those you know who love the sound and feel of old WWII radial engines!
You can fly in Air Group One's beautifully restored and maintained SNJ-5 "Sassy" in the skies over the most scenic areas of San Diego. In addition to being a memorable adventure for you, a memorable ride in "Sassy" makes a great gift of flight for a husband, wife, father, or other loved one in your life. Gift Certificates are available! Bring a camera and capture memorable photo opportunities of San Diego!
Air Group One is a 501(c)(3) non-profit organization. All donations are 100% tax deductible.
 
WWII Aircraft rides are the perfect gift for:
an aviation enthusiast
Employee Rewards for a Corporation
a former pilot or veteran
Military History buff
thrill seeker
a gift that someone will always remember
a bucket list
a pilot that wants something unique and exceptional.
a Gift certificate that a person can use at their best opportunity.
Someone that wants a tax write-off opportunity that is exciting!
PHOTOGRAPHERs (call 619-871-8061 for special opportunities)
Discounts on Corporate bulk purchases available
Call Alton at 858-242-2782
To Fly a Warbird at FlyDays!
Choose the Around the Patch Ride!!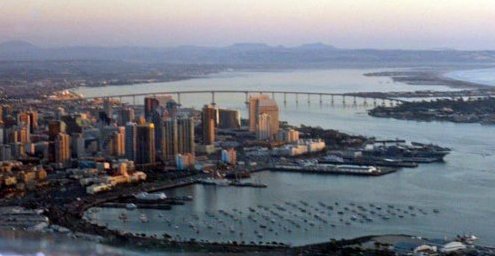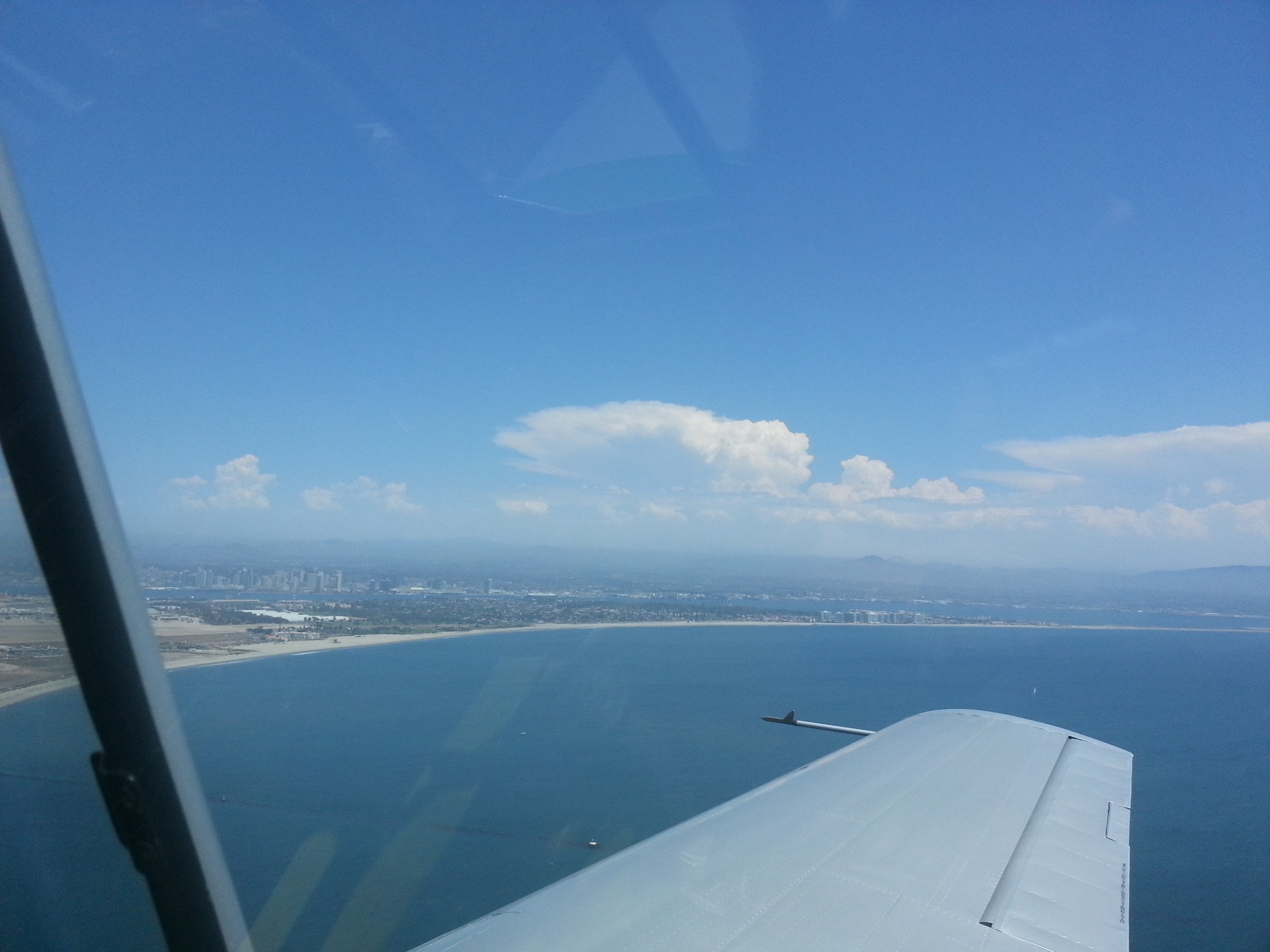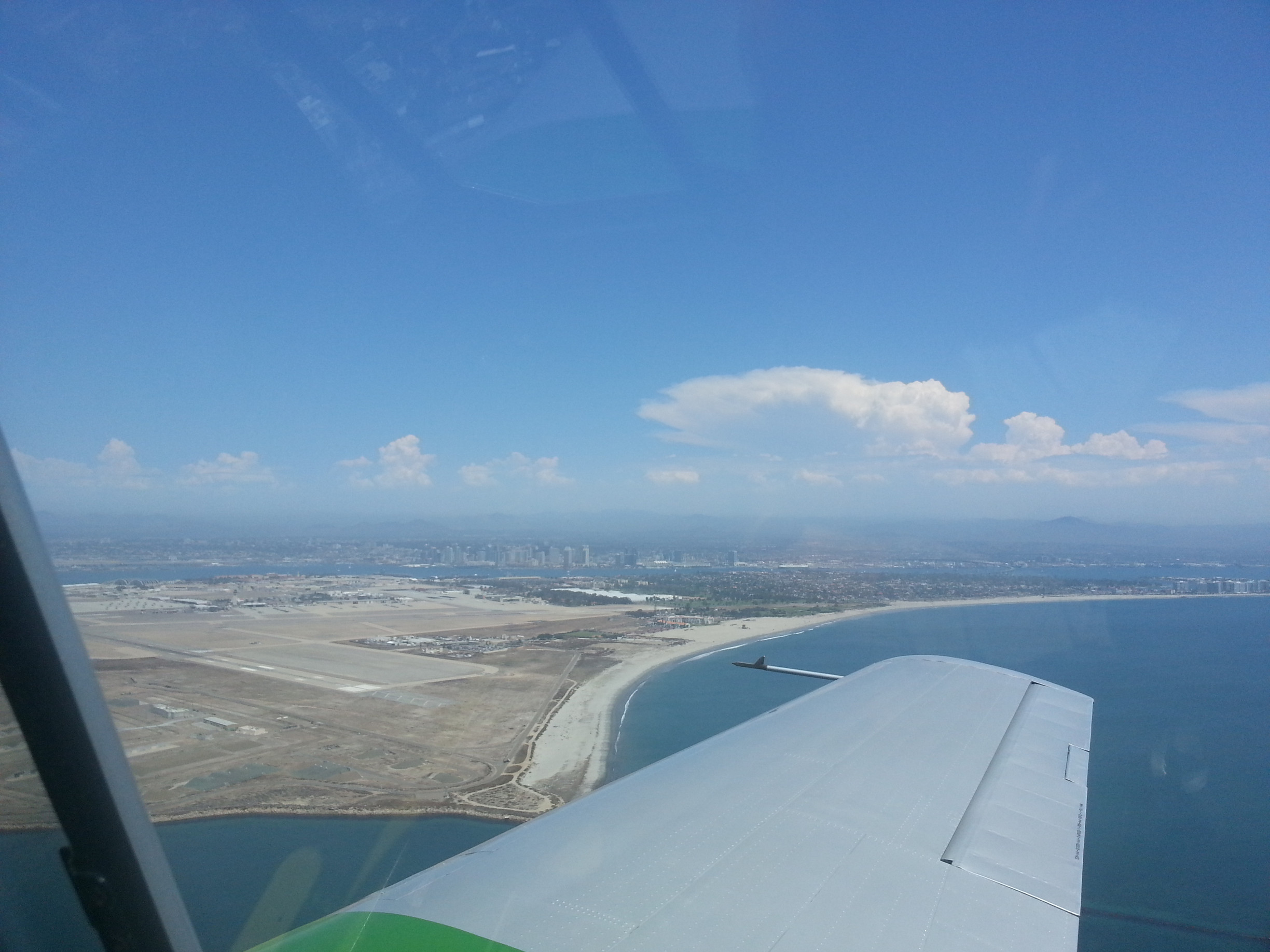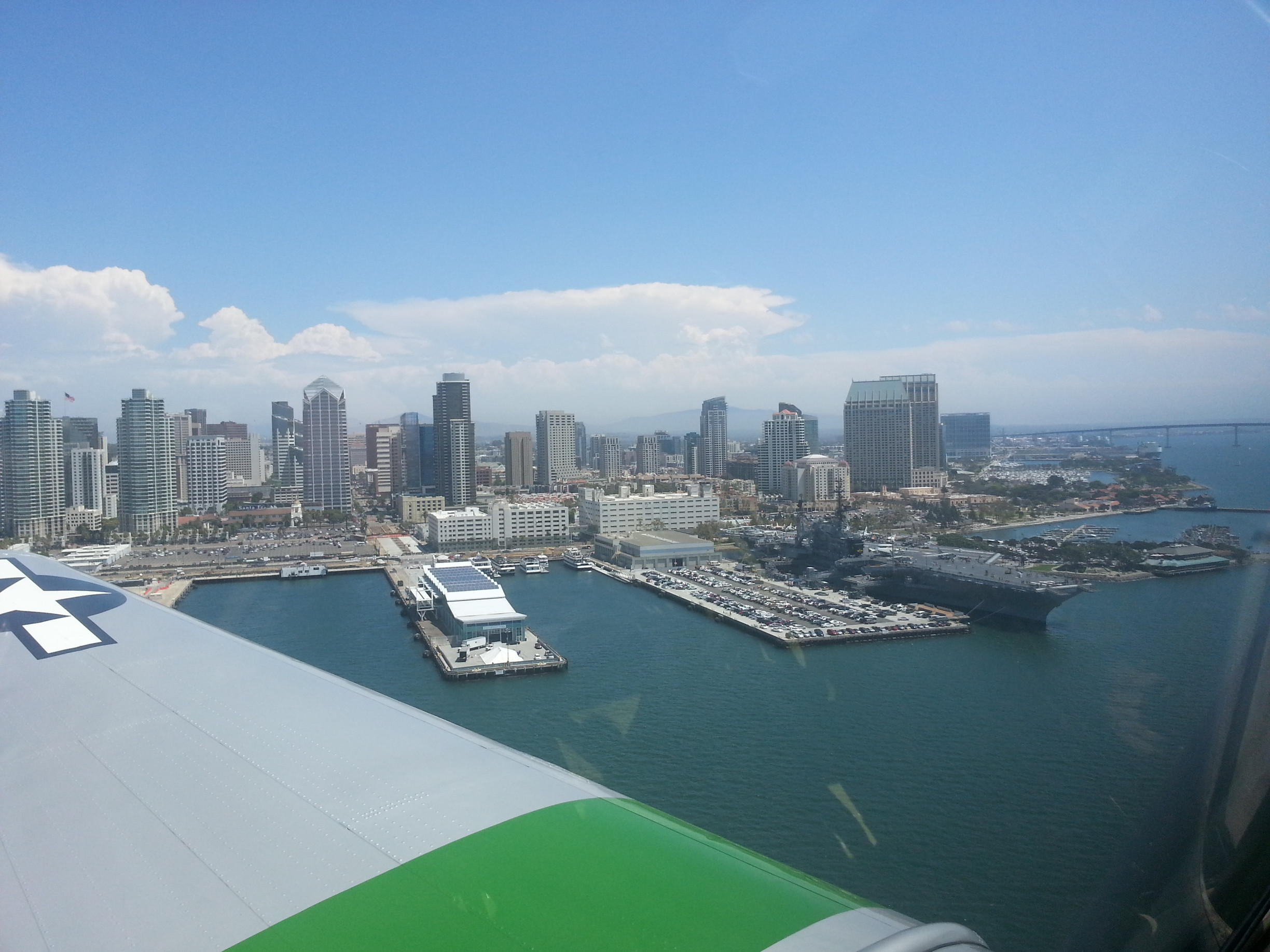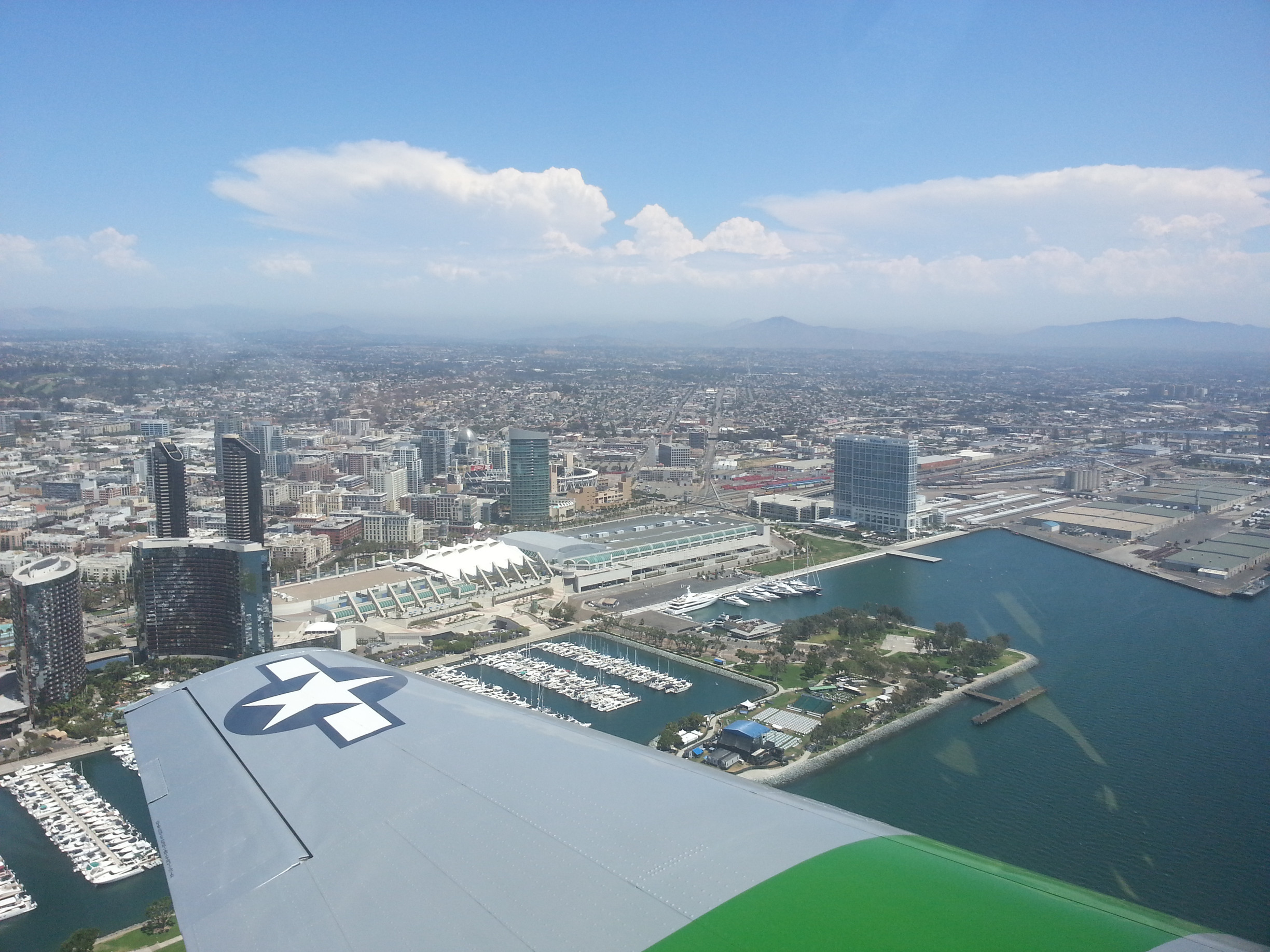 SNJ-5 Flight Packages
Purchase below or call now (858) 242-2782

Tell us what you want! Minimum age for any rider is 12 with parental consent
Gift Certificates are available!
USS MIDWAY
Members, Volunteers, & Employees
Receive a $50 discount on Bucket List, Bay Tour or Combat Maneuvers

Use discount code - ussmidway

Midway ID will be required at time of ride.
Any questions, or for scheduling, please call Air Group One's Fly A Warbird coordinator
at (858) 242-2782
"Sassy" SNJ-5 rides are for one person, who sits in the cockpit behind the pilot. The flight time is from take-off to touchdown and can vary depending on flight package chosen and weather conditions.
All Passengers must sign a Hold Harmless form prior to the flight.
The Bay Tour
Cruise the historic San Diego coastline and La Jolla Cove with the top down on this tour of San Diego. You'll also see Downtown San Diego, Petco Park, the USS Midway, Lindbergh Field, and Coronado island. You'll also receive for free, a "Sassy" SNJ-5 Flight Certificate. Flight time = ~45 minutes
$495
USS Midway Special Discounted Price - $445
The Bucket List
You've wanted to do it and now you can. Take a spin around San Diego in this warbird with the top down. Flight time = ~30 minutes
$375
USS Midway Special Discounted Price - $325
Combat Maneuvers
Do you feel the need to experience some G's? ... G-Force that is. Fly WWII combat maneuvers in the eastern hills over beautiful San Diego. Do you have what it takes?
You'll also receive for free a "Sassy" SNJ-5 Flight Certificate. Flight time = ~45 minutes
$575
USS Midway Special Discounted Price - $525
Around the Patch
Air Group One Special Events only - Reserve your seat in advance now!
A quick hop around historic Gillespie Field. Great for kids and the young at heart alike!
Around the Patch Special Event (FlyDays or other) Reserve Now!
$150
Best Tour in San Diego - Fly in a vintage WWII airplane
Carli Leavitt
Examiner.com
American history and breathtaking San Diego views with a side of adrenaline - That's what you get with the "Fly a Warbird" tour from Air Group One in San Diego. And, you can feel good about spending a little money on this awesome San Diego flight because all proceeds go to charity! I was lucky enough to experience flying in the beautiful SNJ-5 WWII Warbird named "Sassy" and it was something I'll never forget.